ALUMINIUM MYLAR TAPE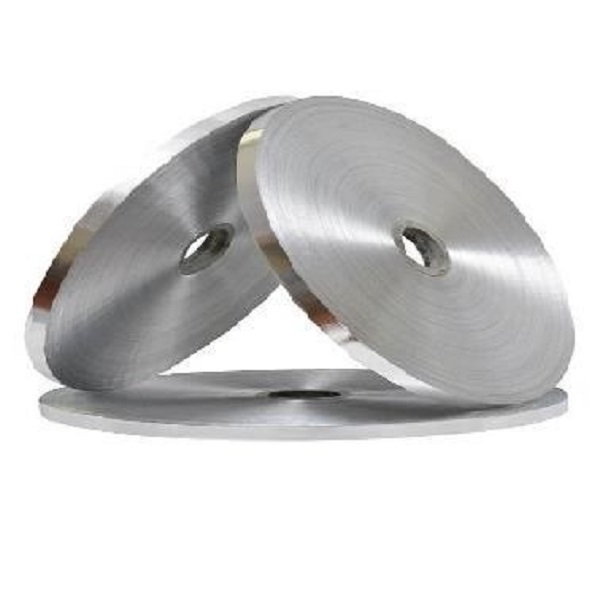 GENERAL DESCRIPTION:
Aluminium Mylar Tape is thin shielding laminate tape. Typically used as an economical shielding tape to wrap and shield individual pairs in electronic cable, multi-conductor and multi-pair cables such as electronic, instrumentation, data, coaxial, instrumentation or LAN cables.
Aluminium Mylar tape is composed of Pure annealed Aluminium foil in different thickness Polyester Film electrical grade in different thickness, Adhesive is used for lamination of Aluminium foil and Polyester film.
Structure

Thickness

(micron)

Mass per Unit Area (g /m2)

Yield

(m²/kg)

Tensile Strength

(N/mm²)

Elongation at Break %

Test Method

ISO 8402

-

-

ASTMD-1000

ASTMD-1000

AL7/PET12

22

38.7

25.8

≥75

≥30

AL7/PET15

25

42.9

23.3

AL9/PET12

24

44.1

22.7

AL9/PET19

31

53.9

18.6

AL9/PET23

35

59.5

16.8

AL9/PET25

37

62.3

16.l

AL9/PET30

42

69.3

14.4

AL9/PET38

50

80.5

12.4

AL12/PET25

40

70.4

14.2

AL15/PET19

37

70.1

14.3

AL15/PET30

48

85.5

11.7

AL15/PET36

54

93.9

10.6

AL20/PET25

48

92

10.9

AL25/PET12

40

87.3

11.5

≥60

≥15

AL25/PET23

51

102.7

9.7

≥75

≥30

AL25/PET30

58

112.5

8.9

AL30/PET25

58

119

8.4

AL40/PET12

55

127.8

7.8

≥60

≥15

AL50/PET15

68

159

6.3

A45/PET23

70

156.7

6.4